Rincón Mágico translated to English means: "magical spot", which is exactly what this beautiful vacation beachfront house is. It is located in Punta Uva, only 15 minutes away from Puerto Viejo, Limon, on the Caribbean coast of Costa Rica.
The house has 3 bedrooms and it is available for rent by the day, by the week or, by the month.
Rincón Mágico is an excellent choice for families or groups of 4 to 6 people.  If there are 6 of you, you can get a private beach front house, located at a gorgeous place for less than $20 per person, per night! you will not find prices like this anywhere else!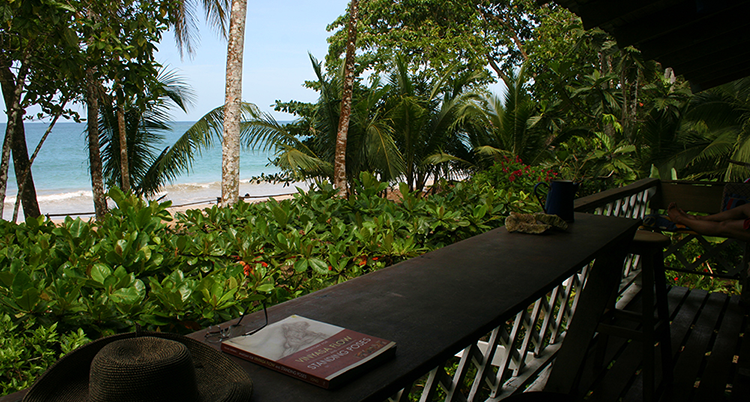 Travel to Costa Rica
Stay at:
Rental Vacation Home Rincon Magico
BEACHFRONT